Highschool Coaching Program: Transforming Education in Remote Areas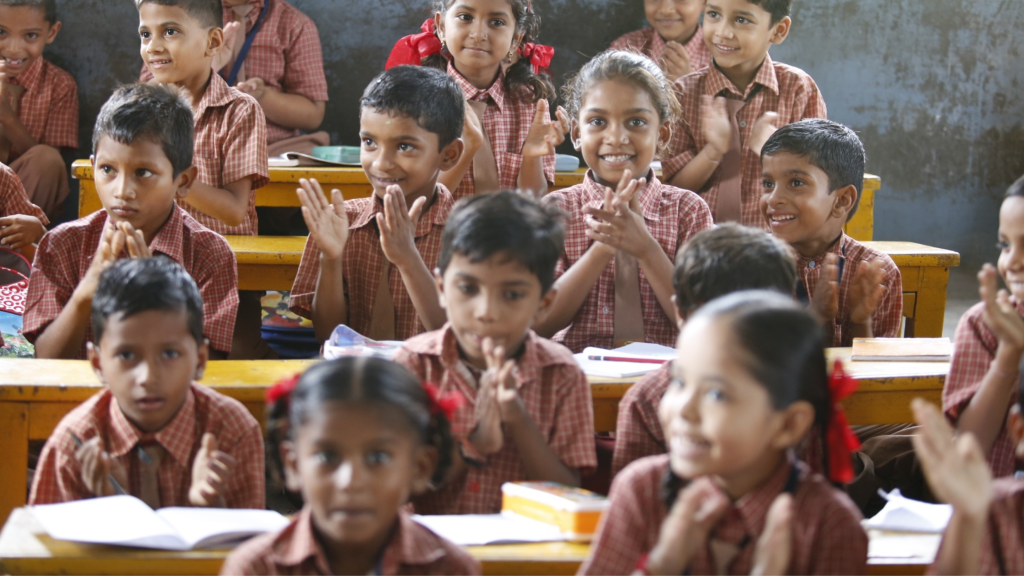 Introduction:
In collaboration with LTTS as part of their CSR program and with Prerna Foundation as their implementation partners, Connecting The Dots has been actively involved in the "Highschool Coaching Program", an initiative that aims to improve the educational outcomes of students and enhance the quality of teaching in rural schools across Karnataka. By leveraging the use of technology in classrooms, the program has successfully connected students to a world of knowledge and opportunities that were previously inaccessible to them.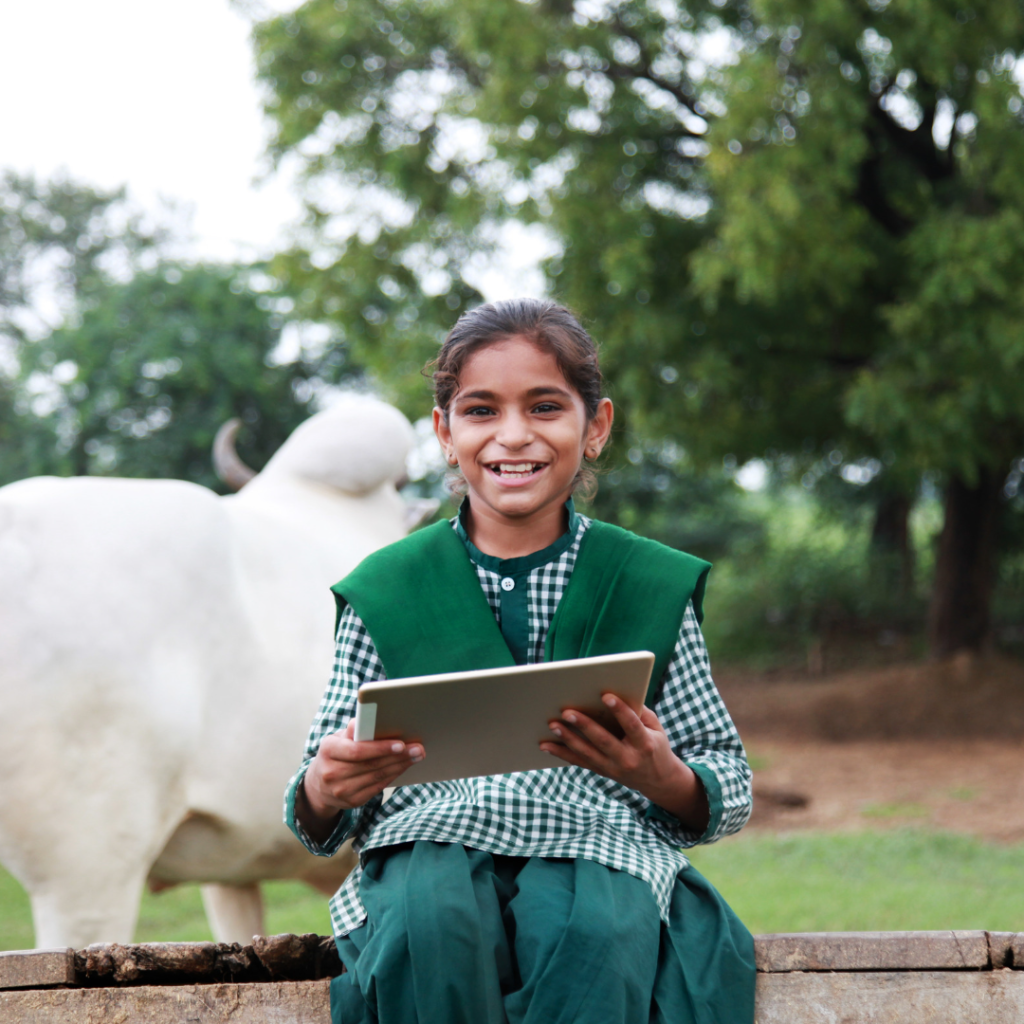 1. Project Overview
The "Highschool Coaching Program" was launched in 2020, targeting rural schools in Karnataka. Eight schools, including one in Bangalore urban, four in Bangalore rural, one in Chanpatna, one in Raichur, and one in Bijapur, were selected for participation. The program focuses on students in grades 8th to 10th, providing coaching in subjects such as Math, Science, and English with the sole objective of enriching the way these subjects are thought to students and improving the quality of teaching in rural schools.
we are currently working with 1200+ students and 300+ teachers in over 50 schools.
2. Digitalization Efforts:
Digitizing rural schools involves a meticulous process to ensure the seamless integration of technology. Here are the key aspects of the digitalization efforts undertaken by Connecting The Dots:
a)School Assessment and Selection: Prior to implementation, thorough inspections and due diligence are conducted by us to ensure that the selected schools meet the project's requirements. This includes assessing infrastructure readiness, available resources, and the commitment of the school administration to collaborate effectively.
b)Onboarding and Logistics: Connecting The Dots takes care of the onboarding operations and logistics process. This involves coordinating with the school administration, procuring the necessary equipment, and ensuring smooth installation. Timetables and schedules are prepared to streamline the digital learning environment.
c)Technology Infrastructure: Collaborating with reliable internet service providers, the project ensures robust internet connectivity in the selected schools. Security measures are implemented to safeguard the installed equipment, and battery backups through generators are deployed to mitigate power supply challenges.
3. Curriculum and Content:
The program's curriculum is aligned with the NCERT syllabus and designed to incorporate the principles of the National Education Policy (NEP). CTD's teaching methodology emphasizes practical learning, and we encourage the use of experiments and interactive teaching methods in our classes to promote higher-order thinking and improve the conceptual understanding of these subjects among both teachers and students.
Regular collaborations with renowned education experts and consultants, such as Dr. M.N Leela and Rajesh Rao, ensure the constant development of high-quality educational content.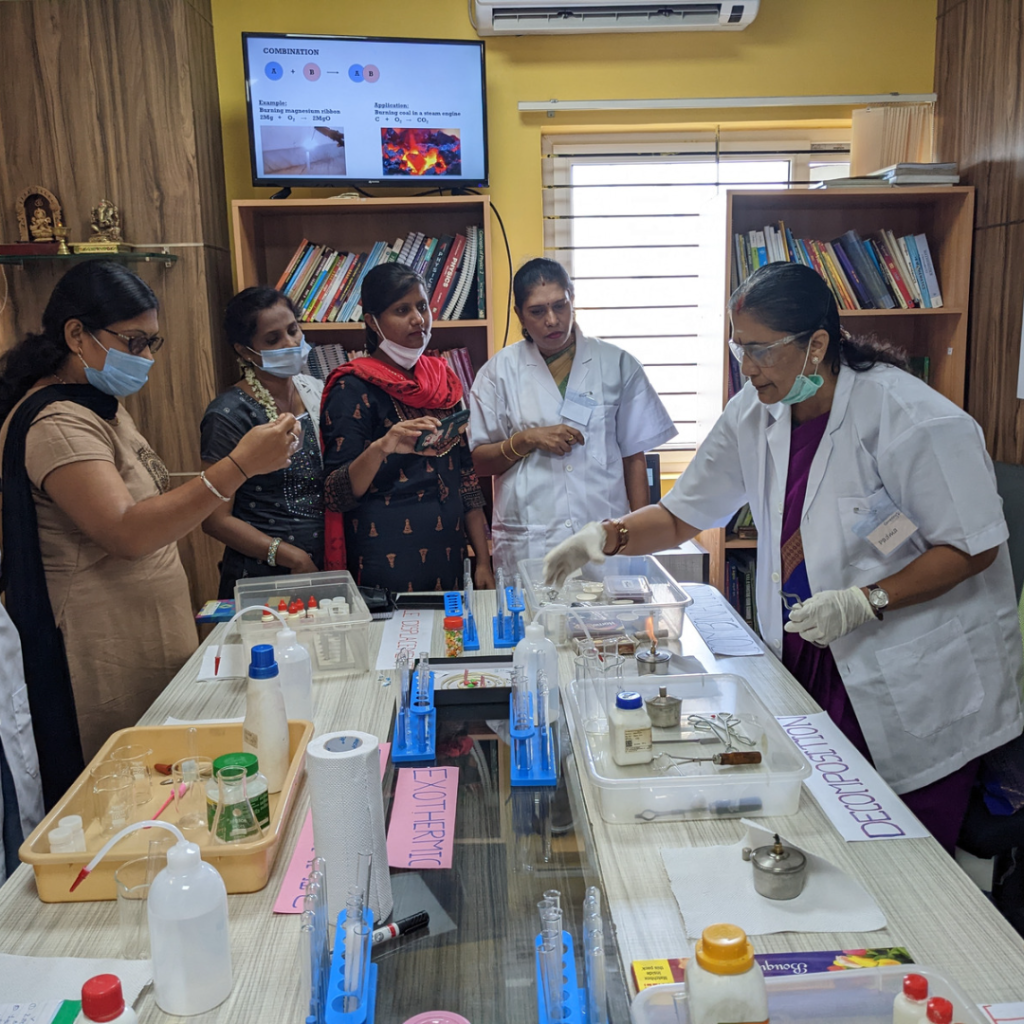 To cater to the needs of rural students, classes are conducted in Kannada, effectively integrating local language and cultural elements. Additionally, as part of the program, English is taught to empower students & teachers for broader opportunities.
4. Impact and Benefits:
The digitalization efforts implemented by Connecting The Dots have brought about significant positive changes in the participating schools. Here are the key impacts and benefits observed:
Improved Student Performance: Through regular baseline, mid-line, and end-line tests conducted throughout the academic year, remarkable improvements ranging from 27% to 34% have been observed in student performance. This indicates a substantial enhancement in academic outcomes, reflecting the effectiveness of the digitized learning environment with ample room to grow.
Enhanced Access to Education and Resources: The digital transformation has provided students with greater access to education and a wealth of learning resources. With access to our Cloud-tutors LMS(Learning management system) & connectivity to the internet, students can explore an expansive array of educational materials, enabling them to broaden their knowledge base and deepen their understanding of various subjects. Additionally, the availability of quality teachers through the program has further enriched the learning experience.
Enriched Teaching and Learning Experiences: The integration of digital tools has led to enhanced teaching and learning experiences in multiple ways. Students have shown significant improvements in reading and writing skills, particularly in English language proficiency. The utilization of technology has fostered digital proficiency among both teachers and students, equipping them with valuable digital skills that are increasingly essential in today's world.
By leveraging the power of digitalization, Connecting The Dots has not only elevated student performance and engagement but has also created a platform for students to access quality education, resources, and opportunities that were previously limited in rural schools. The positive changes observed highlight the immense potential of digital transformation in empowering students and fostering a brighter future for rural education
5. Overcoming Challenges…
CTD has encountered various challenges along the way, like issues in collaborating with school administrations, the school's willingness to adopt digital tools, acquiring reliable power and internet connections, effective use of limited teaching resources, and addressing language and technology literacy barriers.
Through all of this, Connecting The Dots has learned to employ various proactive strategies to overcome these challenges, including building strong relationships with school stakeholders, conducting targeted training programs for teachers, and leveraging new technologies to provide the necessary resources and technical support.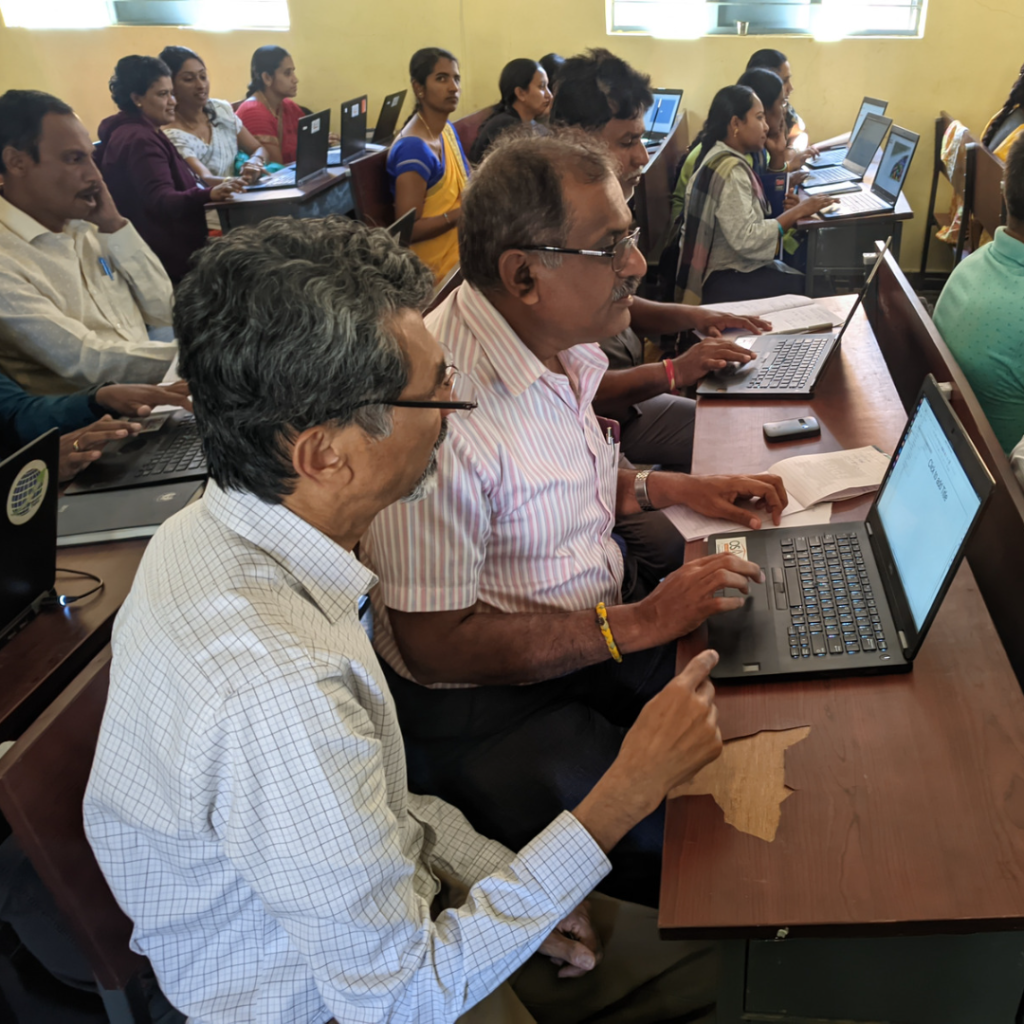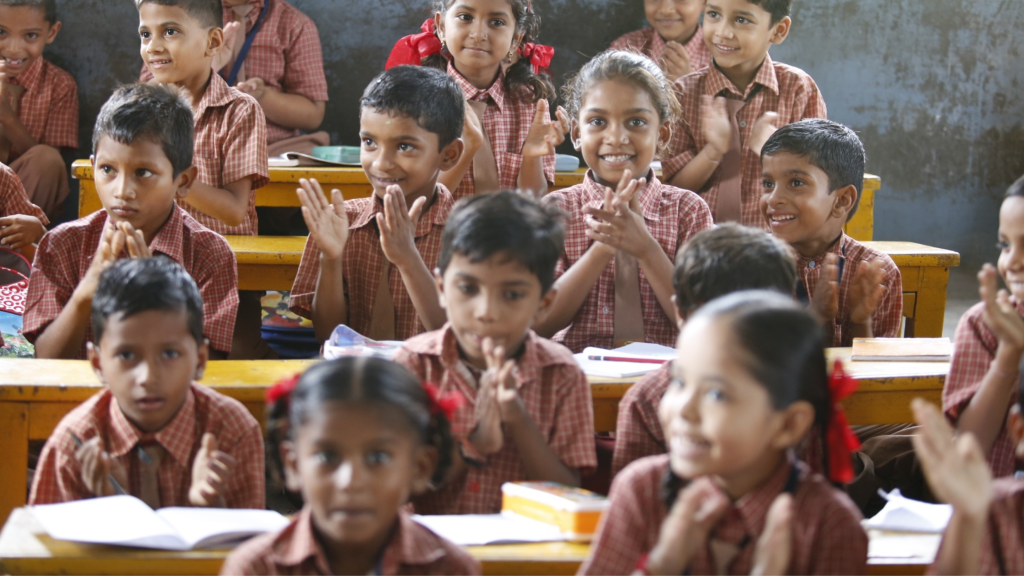 6. The Road Ahead…
As for the future, Connecting The Dots is actively exploring opportunities to expand the program to more schools and engage in new projects with its partners.
Ensuring the sustainability of the digitized schools is a key priority for the Highschool Coaching Program. To achieve this, the program focuses on continuous improvement and staying abreast of the latest teaching methodologies and curriculum updates. Moreover, maintaining open communication channels with the schools and stakeholders is crucial to achieving the desired learning outcomes.
However, we acknowledge the challenges that come with expansion and constantly strive to uphold the standard and quality as we set out to democratise access to quality education in all schools over India .