OSAAT: Bringing Rural Schools into the Digital Age
In an effort to bridge the digital divide and empower rural schools, Connecting The Dots (CTD) and OSAAT Digital School Infrastructure(ODiSI) have embarked on a groundbreaking collaboration. By leveraging technology and innovative solutions, this transformative project is revolutionizing the delivery and monitoring of education and providing new opportunities for students and teachers in remote areas.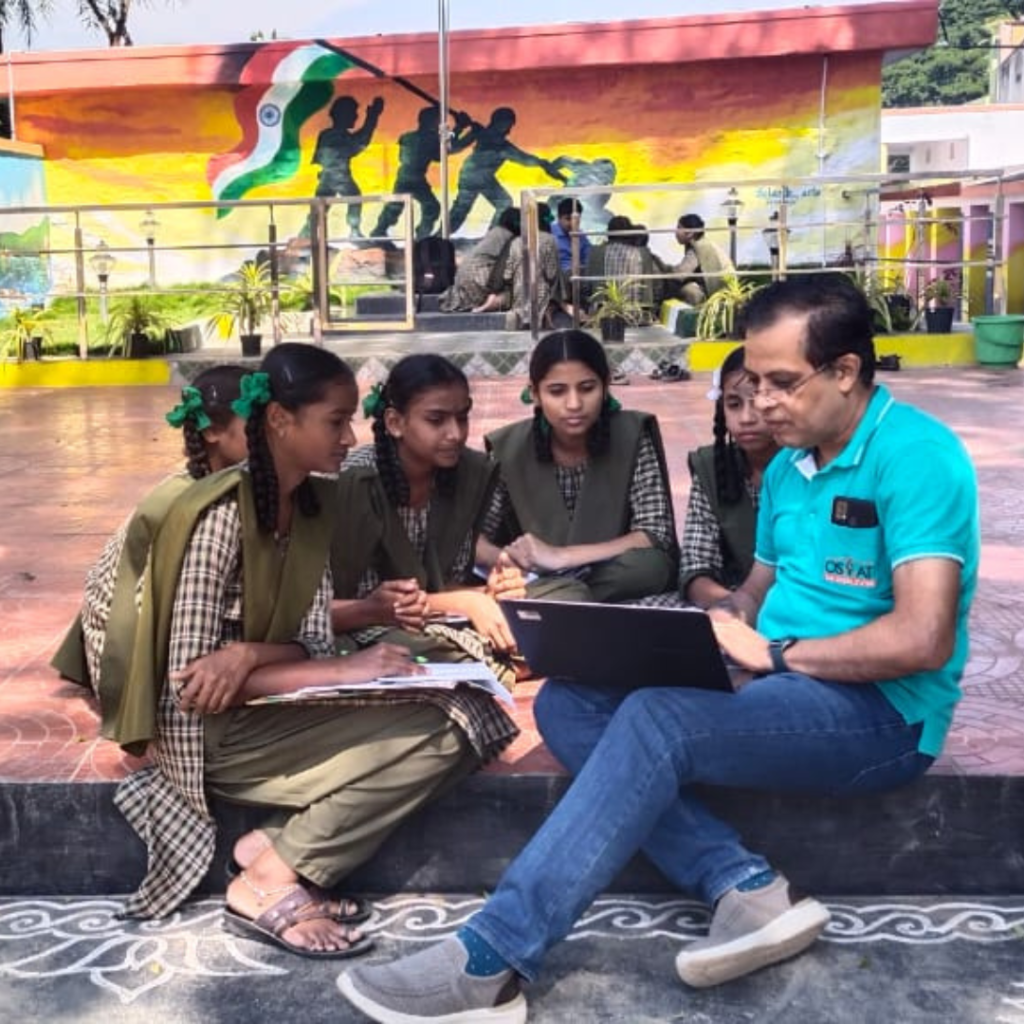 CTD plays a pivotal role as the implementation partner of OSAAT by ensuring seamless execution and implementation of the project.
a) Objectives: The collaborative project aims to provide basic infrastructure for rural schools in India & a digital platform through ODiSI for the learning and monitoring of learning outcomes.
b) Geographic Scope: The initiative currently encompasses over 50 schools across the districts of Kolar and Mysore in Karnataka.
c) Target Audience: The project caters to students in grades 6th to 10th, benefitting over 10,000+ young learners & 400+ teachers.
2. Digitalization Efforts:
a) Infrastructure Development: The project focuses on equipping schools with the latest technology to keep them up to enhance their learning, till date over 80 smart TVs, 183 laptops, 992 tablets, and 101 internet hotspots have been provided by CTD.
b) Digital Platforms integration: Popular platforms like Google Classroom, YouTube, and Samvedha are integrated to facilitate effective teaching and learning experiences. CTD also takes care of the initial setup and training of teachers and HOD's on the use of these platforms.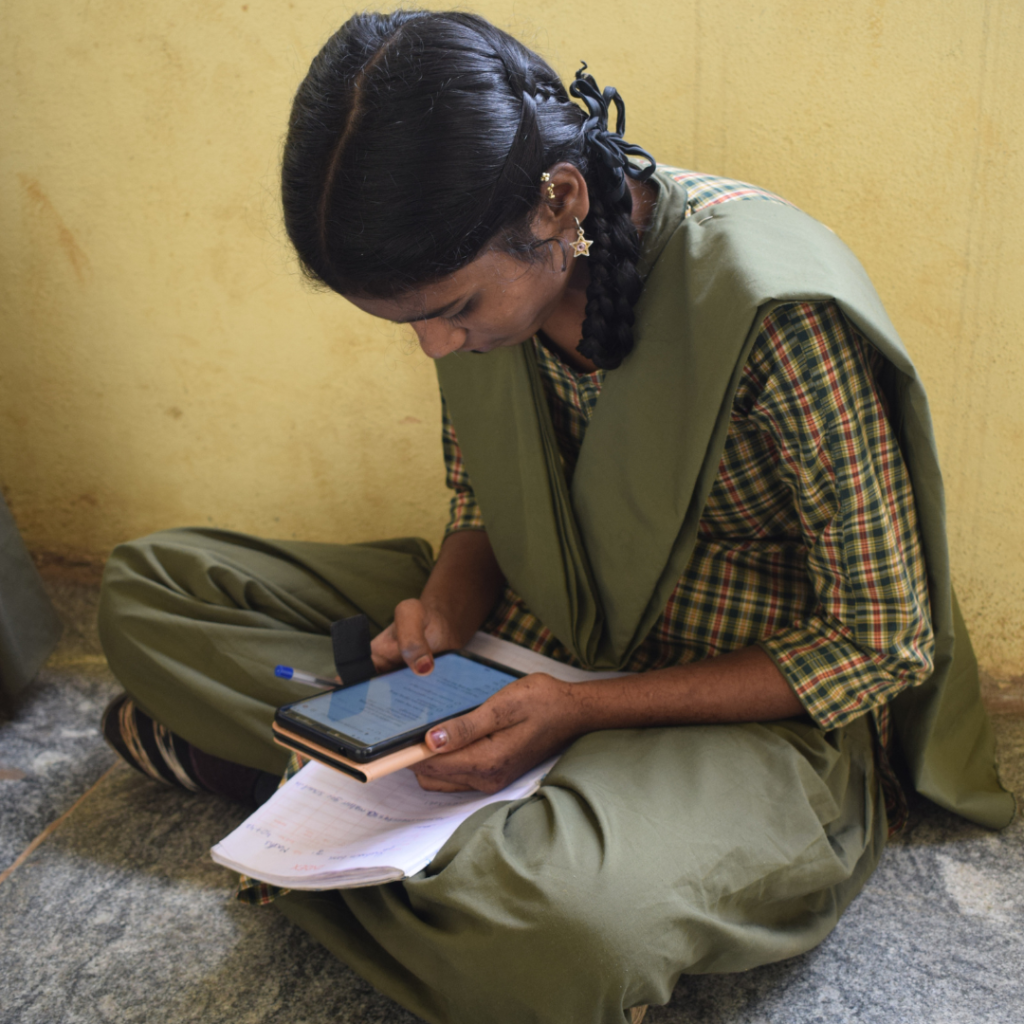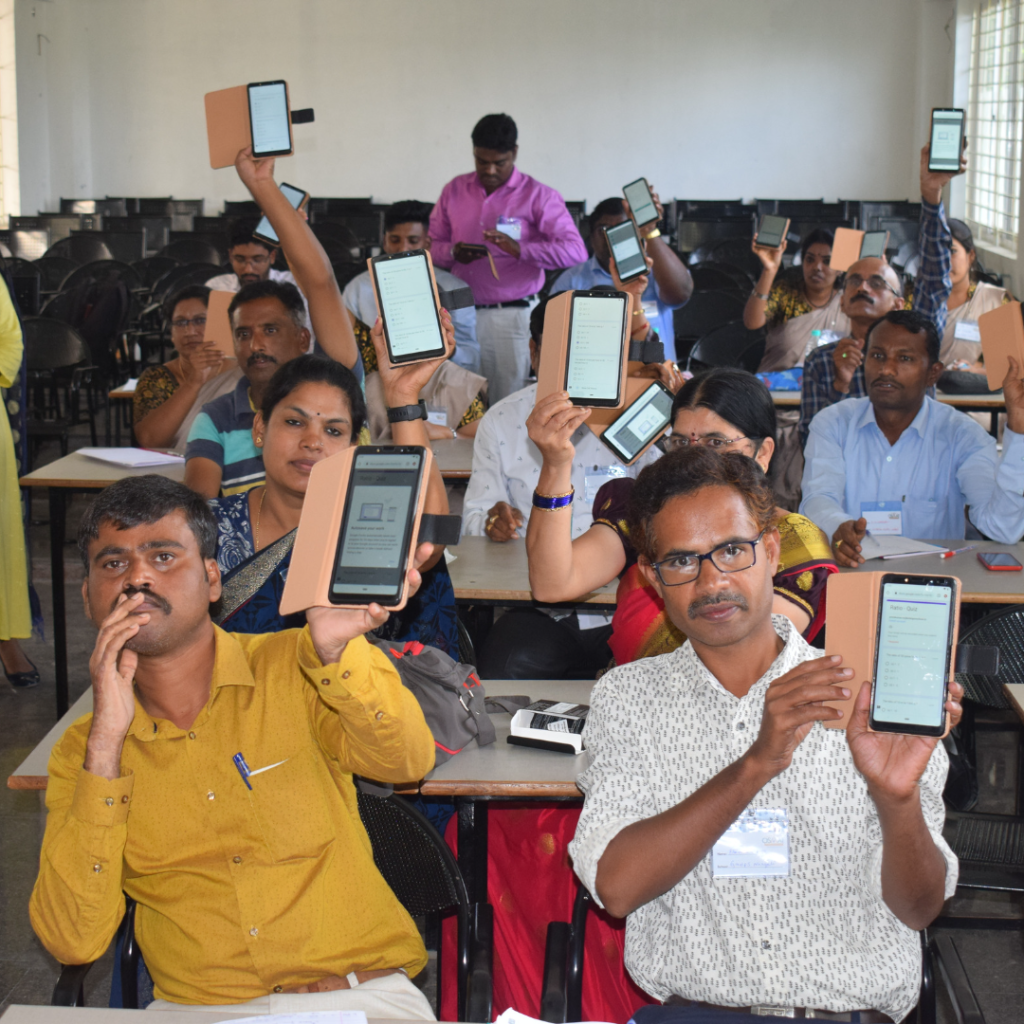 c) ODiSI learning platform: The in-house developed platform has a rich and diverse content library in Kannada to cater to the specific needs of rural students. And through the ODiSi Classroom Dashboard, real-time monitoring mechanisms are set in place to track the overall learning outcomes of the students.
d) Teacher Training: Comprehensive training programs are provided by CTD, enabling teachers to effectively utilize the ODISI platform and embrace digital pedagogies all in accordance with the principles of the National Education Policy (NEP).
3.Monitoring and Evaluation
a) Regular Communication efforts: Connecting The Dots conducts frequent school visits, provides on-call support, facilitates WhatsApp groups, and conducts virtual meetings every fortnight to ensure seamless communication and support with the teachers and heads of schools.
b) Analytics and Monitoring: CTD also leverages the real time analytics and dashboards on ODiSI to monitor the progress made by the students. We then identify areas of improvement and work closely with the teachers by providing targeted interventions and support.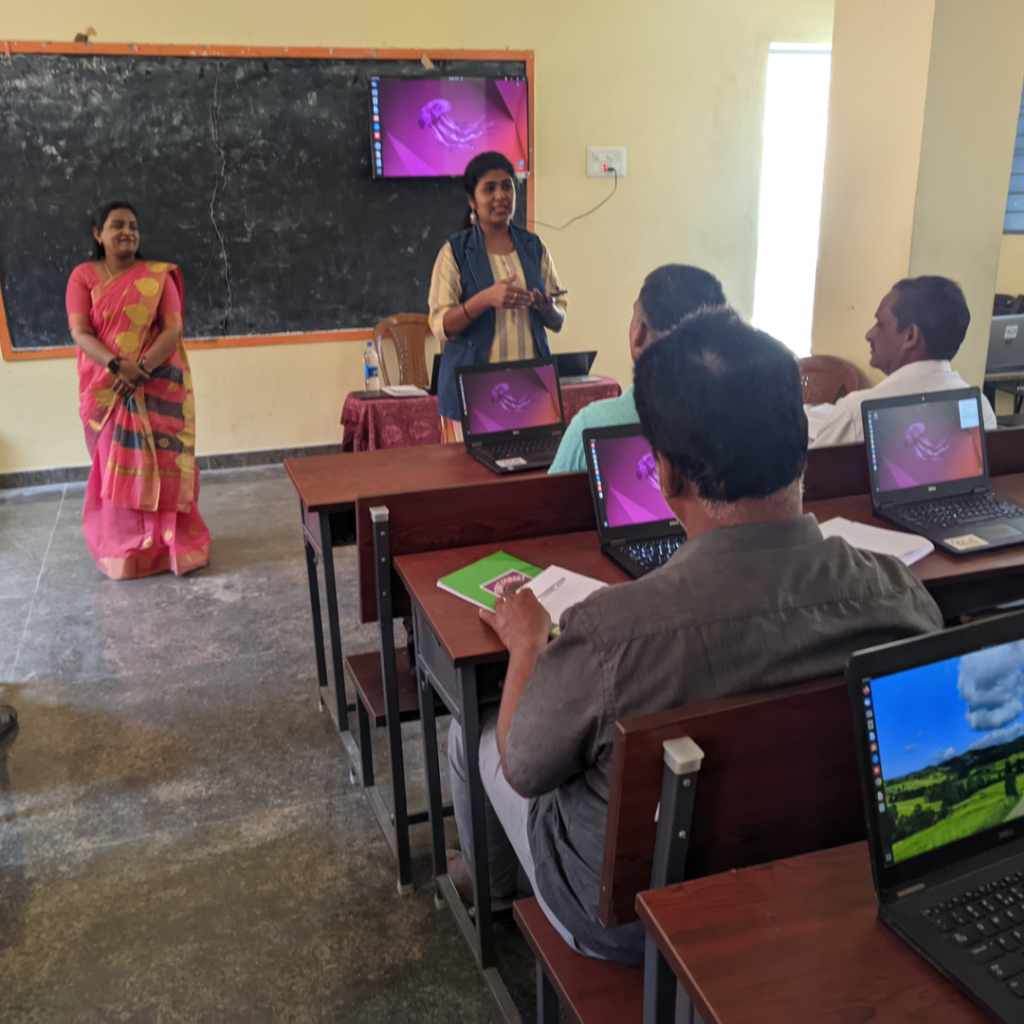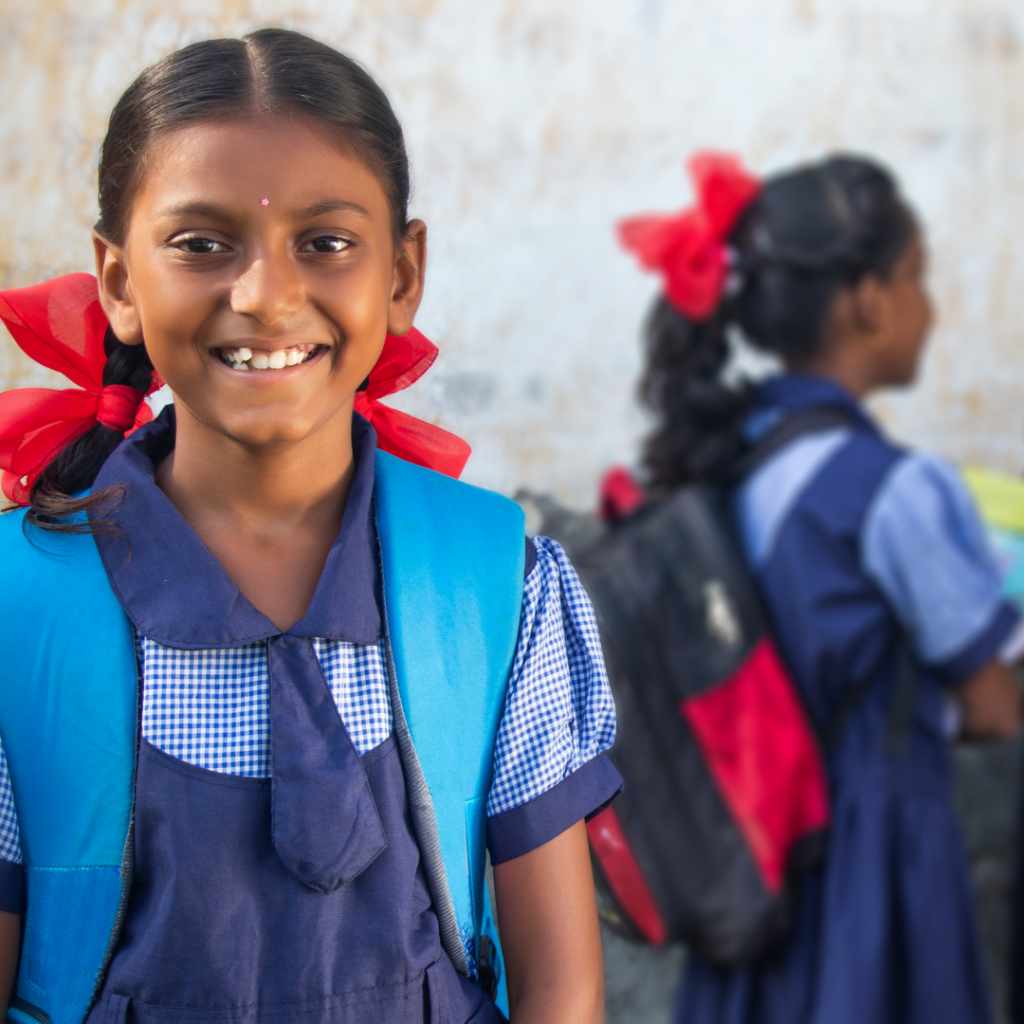 a) Increased Enrollment: The program so far has resulted in a significant increase in student enrollment in our schools.
b) Enhanced Engagement: Reports state that students are more engaged in the interactive digital learning environment, leading to improved attendance and participation. Regular absentees are also showing renewed interest as they find the classes more interesting.
c) Academic Progress: Struggling students have also shown remarkable progress, benefiting from personalized learning experiences and innovative teaching methodologies.
d) Teacher Empowerment: Teachers are slowly embracing technology and developing new pedagogical skills, and are learning to harness the tools available online to teach.
5.Strategies on Sustainability:
a) Recognition and Collaboration: Reward and recognition programs have been seen to sustain teacher motivation and willingness to adopt newer teaching styles and openness to use digital tools in their classes.
b) Collaborative Partnerships: Strategic collaborations with organizations like the one we have with Pratham that specialize in the art of storytelling brings in innovative learning methodologies that serves as a new and powerful medium for education delivery and expanding the project's reach.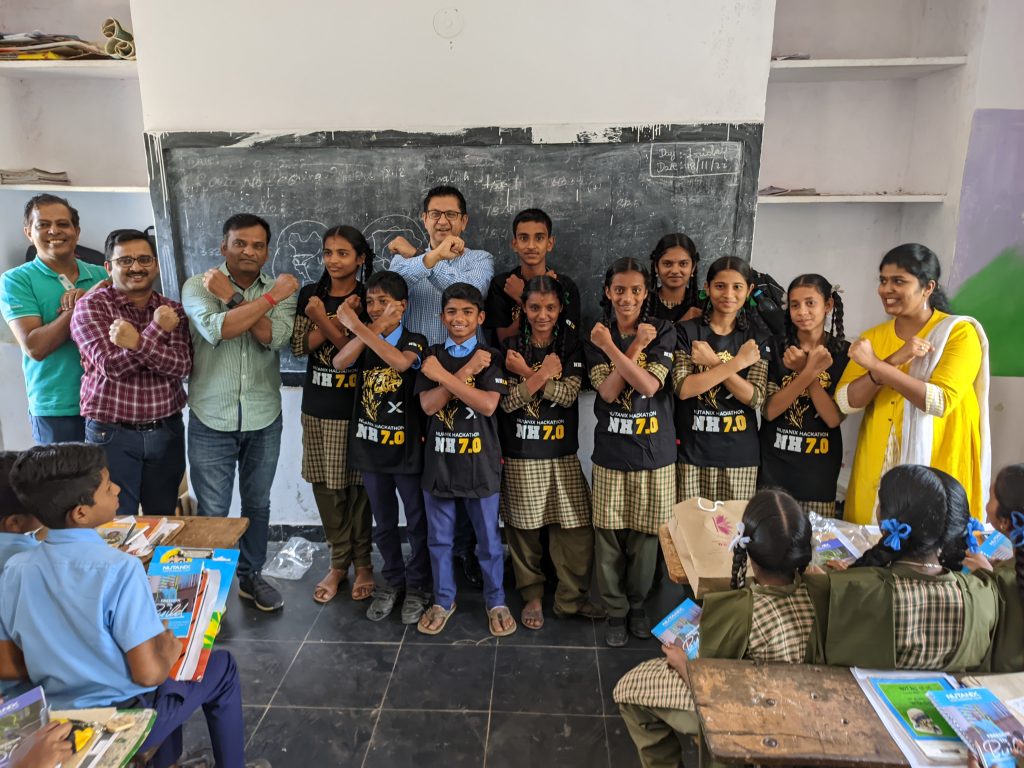 c) Continuous Improvement: Feedback loops and continuous evaluation drive improvements in curriculum, content, teaching practices and lets us stay ahead of the curve in solving and issues that may arise in the near future.
6.Lessons learned and areas for improvement:
In our initial year, we recognized the limitations of one-way interactions and lectures, prompting the need for a hands-on approach and more personalized attention for teachers. To address this, CTD introduced school coordinators for continuous monitoring and on-field support.
7.Potential challenges and solutions for long-term success:
While the project has made significant progress in bridging the learning gap, there is a continuous focus on further enhancing student learning outcomes. To ensure that no student is left behind, there is ongoing work to enrich the platform with additional content and lesson plans. This includes the development of diverse assessments that cater to different learning styles and abilities. By expanding the content library and implementing targeted assessments, CTD aims to maximize student engagement and promote holistic learning experiences.
The collective efforts of Connecting The Dots and OSAAT are making a significant impact in bridging the digital divide and empowering rural schools. By providing access to technology, comprehensive teacher training, and ongoing support, this incredible project is unlocking the potential of students in remote areas in ways that have never seen before. As the initiative continues to evolve and expand, it paves the way for an inclusive and equitable education system, ensuring no student is left behind in the digital age.